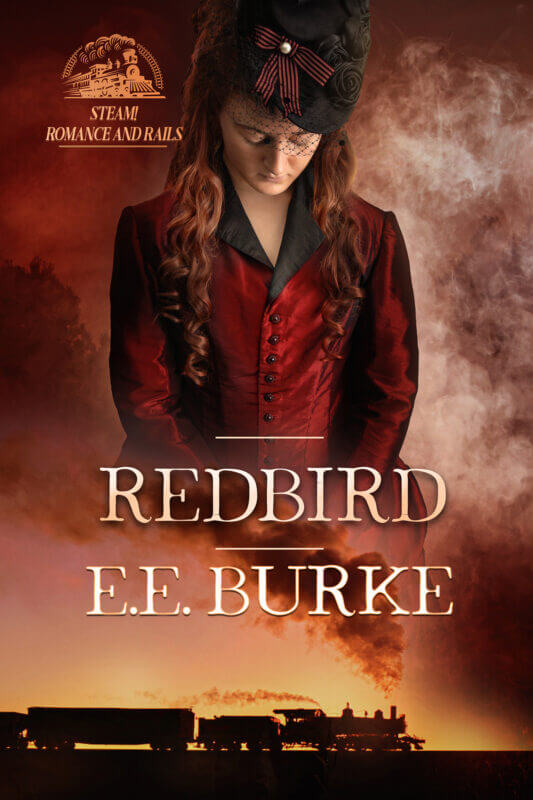 In August, 1870, the Katy railroad arrives in Indian Territory to an unwelcome greeting from the people who live there. During the tense standoff, which stalls construction and ignites tempers, a peaceful resolution appears impossible. So does a love that springs up between a wealthy railroad heiress and the desperate Cherokee outlaw who kidnaps her.
"E.E. Burke understands the heart of romance...and delivers it."
Maggie Shayne, New York Times bestselling author
More info →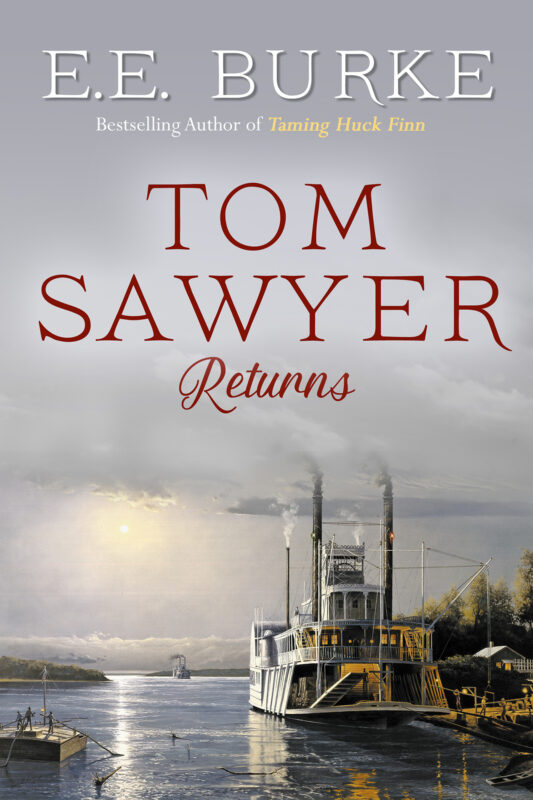 St. Petersburg, Missouri, 1864 – A divided state languishes under martial law and the once-peaceful river town where Becky Thatcher grew up throngs with soldiers, spies and sedition. When her father falls under suspicion for treason, the last person she expects to drop in—literally—is the man who broke his promise to her years ago.
Why has Tom Sawyer returned, and why now?
Tom pledges to help Becky vindicate the judge. But with crucial memories missing he must fill in the facts, which run contrary to her assertions. Instead of improving matters, his involvement catapults them into a web of intrigue involving her disloyal cousin, Tom's relentless brother, and a childhood friend who offers her safety and security in return for her hand in marriage.
Becky is no longer the naive, spoiled girl Tom remembers. But who is he? A deserter? A charlatan? A loyal friend? She's not certain she can rely on her heart to guide her when it comes to the man who broke it. If she can't depend on Tom to keep his word this time, she will face her enemies alone, armed only with her courage...and a secret that could get her killed.
More info →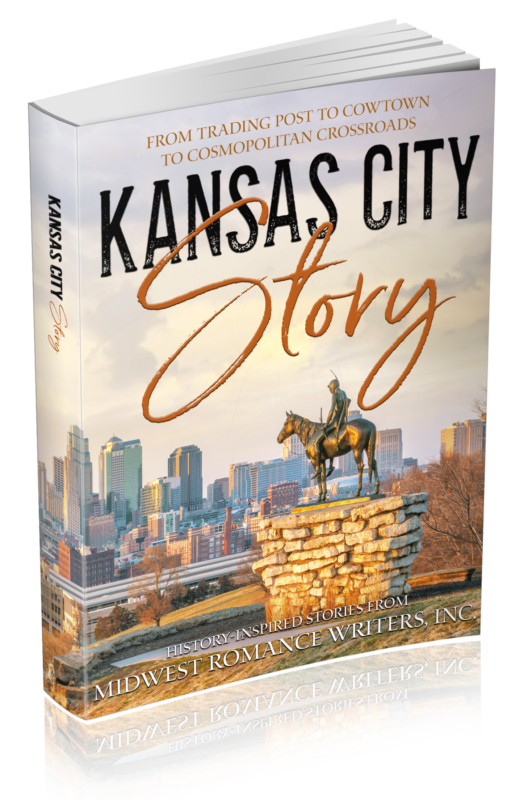 15.00 Paperback
eBook:
$5.99
KANSAS CITY STORY, a rich collection of short stories blending history with fiction, takes the reader from the muddy banks of the Mighty Mo to the gleaming glass and steel of the Sprint Center. The journey highlights memorable moments in our river city's intriguing history, beginning as a wilderness settlement in 1821.
Written by MRW members, this unique anthology showcases the KC Spirit that overcame floods, fires, and disasters to create the quintessential American metropolis that thrives today.
Includes two short stories by E.E. Burke:
The Songbird
The Orphan and the Outlaw
More info →