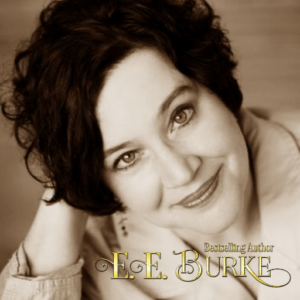 E.E. Burke describes herself as a history geek and a sucker for a good love story.  She has recently released a new edition of her bestselling series, Steam! Romance and Rails, which combines Western action and adventure with romance and suspense.
Another five-star series, The New Adventures, features a re-imagining of two beloved American characters in Tom Sawyer Returns and Taming Huck Finn.
Her novella, Victoria, Bride of Kansas, part of the multi-author American Mail-Order Brides series, is a Kindle Top 100 Bestseller and a semifinalist in the 2016 Kindle Best Book Awards.
E.E. has earned accolades in regional and national contests, including the RWA's prestigious Golden Heart®. Over the years, she's been a disc jockey, a journalist and an advertising executive, before finally getting around to living the dream–writing stories readers can get lost in.