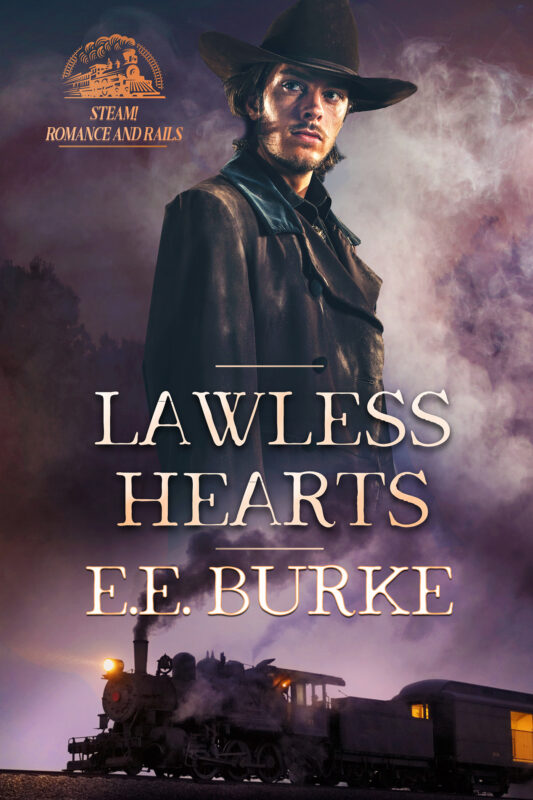 In chains on his way to a bleak end, the infamous outlaw Jasper Byrne is stolen off a train by a woman in disguise who claims to be a Pinkerton agent. She offers him a deal...one he is in no position to refuse.
Brigit Stevens has worked undercover for ten years, putting rascals like Jasper behind bars. But when a fellow detective goes missing in the wilderness during a railroad investigation, she must turn to a train robber for help. She recruits Jasper to guide her to an outlaw stronghold, relying on her instincts about him.
Jasper admires the beautiful agent's pluck and her artful disguises. Even more surprising, Brigit treats him with respect and trusts him with her life. He isn't sure if she's crazy or simply naïve. But she refuses to accept that he's an irredeemable scoundrel. Instead, she promises him a second chance if he will trust her.
When the stakes get higher than either of them expects, Jasper faces a choice. He can sacrifice himself for Brigit and save her. Or he can put his faith in her courage and cleverness, and in something he finds harder to believe…the power of love.
Award-winning author E.E. Burke delivers a steam-powered Western romance that transports readers back to the American frontier where lawless hearts reigned. Don't miss the blockbuster finale to the Steam! Romance & Rails series!
More info →