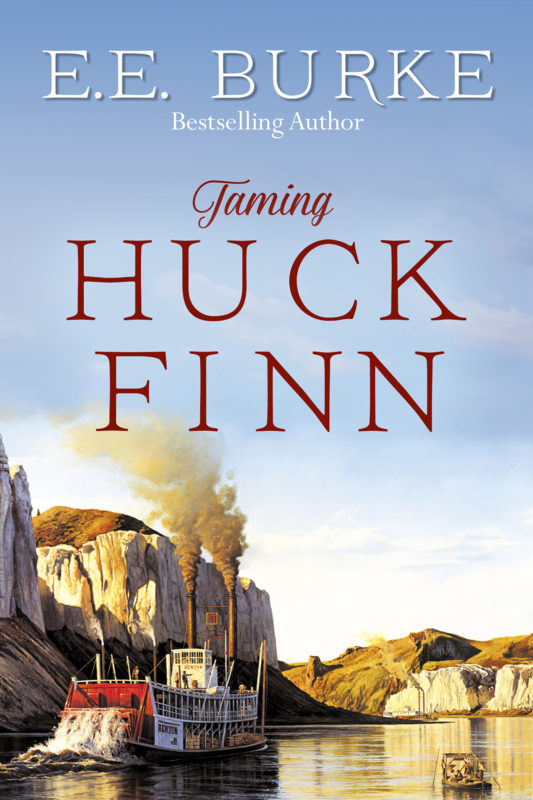 Steamboat pilot Huck Finn lives life on his terms and steers clear of messy entanglements that might tie him down—until he takes charge of an orphaned boy that needs rescuing.
Starched and proper, Miss Hallie MacBride is determined to atone for past sins by raising her estranged sister's son. She doesn't expect footloose Mr. Finn to challenge her, much less up and run off with her nephew.
On a wild journey fraught with danger, a freedom-loving adventurer and an avowed spinster battle over the destiny of a young boy, who is doing his level best to convince them they belong together.
Embark on an unforgettable adventure from award-winning author E.E. Burke in a novel inspired by one of America's most beloved characters.
More info →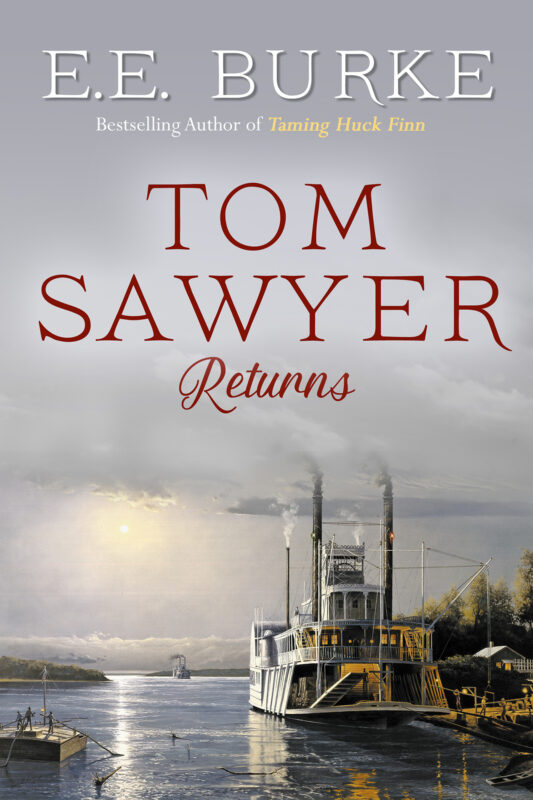 St. Petersburg, Missouri, 1864 – A divided state languishes under martial law and the once-peaceful river town where Becky Thatcher grew up throngs with soldiers, spies and sedition. When her father falls under suspicion for treason, the last person she expects to drop in—literally—is the man who broke his promise to her years ago.
Why has Tom Sawyer returned, and why now?
Tom pledges to help Becky vindicate the judge. But with crucial memories missing he must fill in the facts, which run contrary to her assertions. Instead of improving matters, his involvement catapults them into a web of intrigue involving her disloyal cousin, Tom's relentless brother, and a childhood friend who offers her safety and security in return for her hand in marriage.
Becky is no longer the naive, spoiled girl Tom remembers. But who is he? A deserter? A charlatan? A loyal friend? She's not certain she can rely on her heart to guide her when it comes to the man who broke it. If she can't depend on Tom to keep his word this time, she will face her enemies alone, armed only with her courage...and a secret that could get her killed.
More info →