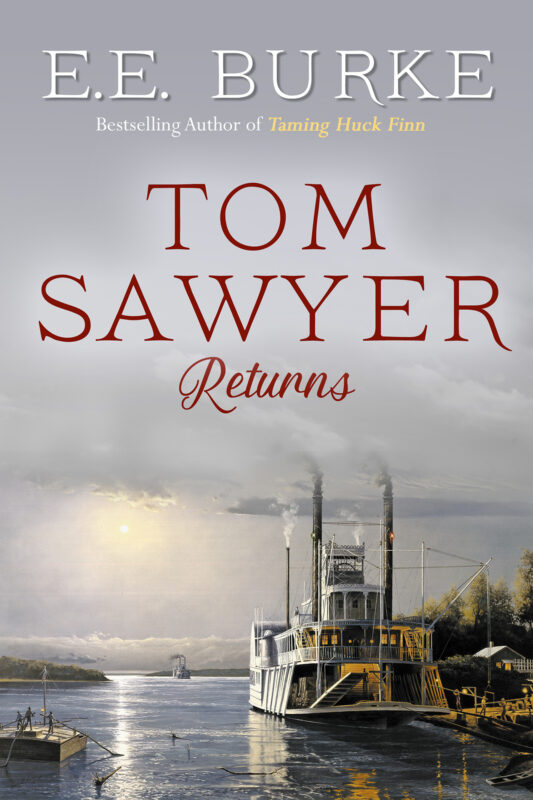 St. Petersburg, Missouri, 1864 – A divided state languishes under martial law and the once-peaceful river town where Becky Thatcher grew up throngs with soldiers, spies, and sedition. When her father falls under suspicion of treason, the last person she expects to drop in—literally—is the man who broke his promise to her years ago. Why has Tom Sawyer returned, and why now?
Tom pledges to help Becky vindicate the judge. With crucial memories missing he must fill in the facts, which run contrary to her assertions. Instead of improving matters, his involvement catapults them into a web of intrigue involving her disloyal cousin, Tom's relentless brother, and a childhood friend who offers her safety and security in return for her hand in marriage.
Becky is no longer the naive, spoiled girl Tom remembers. But who is he? A deserter? A charlatan? A loyal friend? She isn't certain she can rely on her heart to guide her. If Tom doesn't keep his word this time, she will face her enemies alone, armed only with her courage and a secret that could get her killed.
Inspired by America's favorite storyteller, bestselling author E.E. Burke brings her vision to a Civil War thriller with characters borrowed from Mark Twain's classics. If you enjoy a rollicking romance between sharp-witted contenders, woven into the framework of a plot-twisting page-turner, don't miss E.E.'s newest adventure, Tom Sawyer Returns.
More info →