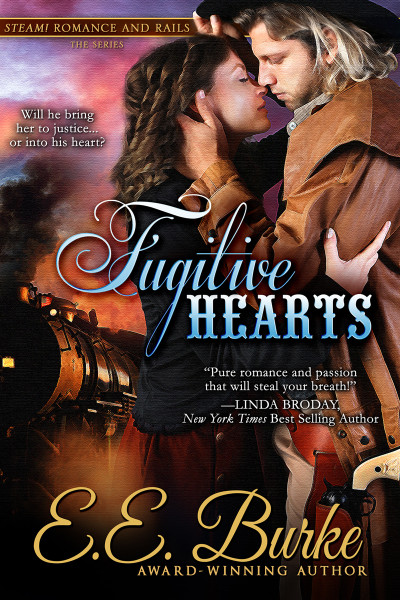 2016 Finalist, National Readers' Choice Awards
The truth is too terrible to be told... Claire's plan to cover up a killing to protect those she loves backfires, sending her fleeing from a tough lawman determined to get to the truth.
About the Book
"Sheriff…I just shot my husband."
Hotel owner Claire Daines is a respected member of the community. Until she shocks the entire town by rushing into a saloon wearing only her nightclothes and confessing to very inebriated lawman.
Is she a killer? Is she crazy? Or is she covering up something worse?
For years, Claire hushed up her husband's dangerous condition to guard his reputation. When tragedy strikes, she puts her own life at risk when she vows to keep another terrible secret.
Sheriff Frank Garrity must get to the truth, although the tough, hard-drinking lawman hides his own secrets and would rather walk a lonely path than face his demons. But as Frank unravels Claire's subterfuge and unlocks her heart, he's torn between his desire to save her and his duty to bring her to justice.
Two wounded survivors whose hopes have been crushed discover there are second chances offered to those willing to fight for them.
Fugitive Hearts is part of the series Steam! Romance and Rails, which follows the lives and loves of men and women caught up in a cutthroat competition between two powerful railroads. Recommended for fans of the AMC television series "Hell On Wheels."
See what authors and reviewers are saying about Fugitive Hearts:
"Pure romance, and passion that will steal your breath. Whatever E.E. Burke releases next I'll be sure to read it." ~ Linda Broday, New York Times bestselling author 

Ms. Burke has gone and effortlessly captured the aura of Westward expansion within the railroad and has given the reader excitement and romance wound up in a gripping tale. ~  Kimberly Rocha, book reviewer and blogger, Book Obsessed Chicks
Endorsements
"Pure romance and passion that will steal your breath!" New York TImes Bestselling Author Linda Broday
I thoroughly enjoy E.E. Burke's historical romances. Her portrayal of strong, realistic, well-defined characters and meticulous research transports readers back to the American West of old." Jill Marie Landis, New York Times bestselling author.
Other Books in "Steam! Romance and Rails"
Disclosure of Material Connection: Some of the links in the page above are "affiliate links." This means if you click on the link and purchase the item, I will receive an affiliate commission. I am disclosing this in accordance with the Federal Trade Commission's
16 CFR, Part 255
: "Guides Concerning the Use of Endorsements and Testimonials in Advertising."