With so many of us staying at home during this public health crisis, it's easy to feel isolated and get depressed. I know I've been feeling that way lately, and I have struggled to write even with extra time on my hands. One thing that always helps when I'm feeling low is to curl up with a book that offers a sense of hope. The reason I write romance has to do with my deepest desire to find and share hopefulness. With that in mind, I'd like to offer you a collection free reads that I hope might brighten the coming days.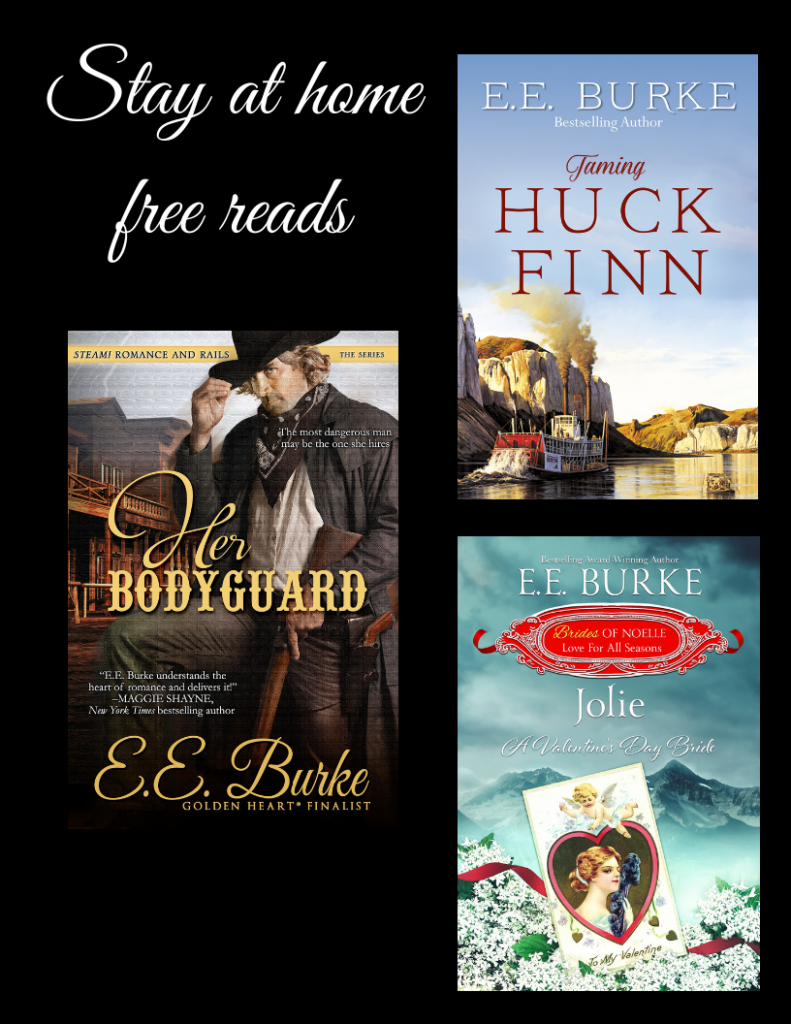 These books feature three of my favorite characters: an outlaw, an adventurer and a madam. They all share one thing in common–they have a hard believing in anything until they find hope
Her Bodyguard: Meet a wanted man who finds hope in the most unlikely place–as bodyguard to a woman who would rather see him dead if she knew the truth.
Taming Huck Finn: The free-wheeling adventurer discovers hope on a dangerous journey with an orphan boy who yearns for a father almost as much as Huck resists the role.
Jolie: Hope for this cynical madam comes in the form of a blind greeting card salesman who can't see her flaws.
If we're still hunkered down in a month, I'll send out another round of free reads. If you'd like to be included, be sure to sign up for my newsletter.
Stay home and stay safe!
E.E. Burke