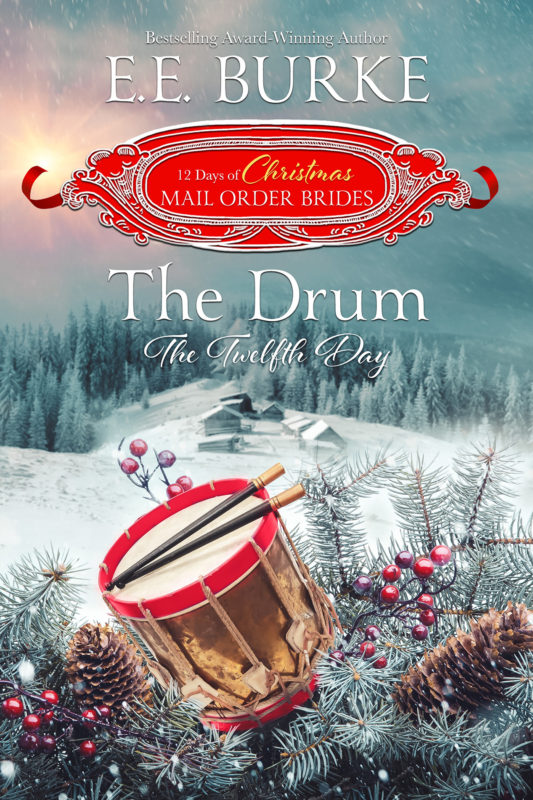 Can love overcome a lifetime of bad luck?
A bad luck bride...an explosive disaster...and only one day left to save Noelle.
Order Now!
About the Book
On the 12th day of Christmas, will love overcome a lifetime of bad luck?
Behind her back, they call her Bad Luck Penny. After being twice widowed before the age of thirty, misfortune follows her all the way to Colorado, culminating in humiliation when the third groom skips town on the day they're to be wed.
Mayor Charles Hardt will do anything to save Noelle, the town he founded, as long as it doesn't involve taking a wife. But then a jilted bride shows up at his door begging for a ride out of town on the day before the town must deliver twelve married couples as part of a deal to secure Noelle's survival.
Under no circumstances will Charlie allow the last bride to escape, even if Penny is certain Noelle can't take any more of her bad luck. For that matter, neither can Charlie.
Read the entire Twelve Days of Christmas Mail-Order Brides series on Amazon. 12 days, 12 books, 12 bestselling authors. 
Other Books in "Twelve Days of Christmas Mail-Order Brides"
Disclosure of Material Connection: Some of the links in the page above are "affiliate links." This means if you click on the link and purchase the item, I will receive an affiliate commission. I am disclosing this in accordance with the Federal Trade Commission's
16 CFR, Part 255
: "Guides Concerning the Use of Endorsements and Testimonials in Advertising."