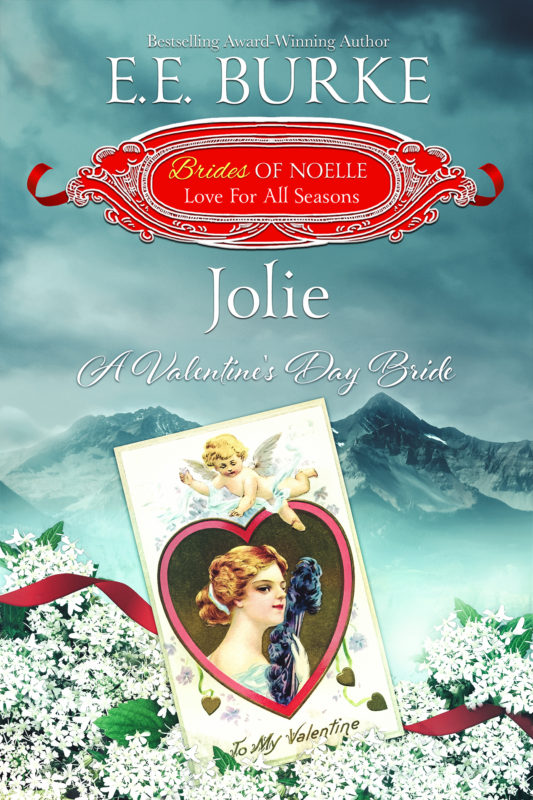 Can love be blind?
A chance meeting and the gift of a Valentine card bring together a jaded madam and a blind peddler whose love challenges a mining town to change the rules.
Order Now!
About the Book
Can love be blind?
Jolie LaFemme has been a working girl at La Maison for four long years…ever since being betrayed and left penniless. She's jaded, distrustful and blind to the possibility of love. As far as she's concerned, being the madam of a popular parlor house is the best she can hope for, and nothing will convince her to give up the coveted and lucrative position.
Hank Donavan arrives in Noelle with a plan to ensure his sister's financial security, and regain his pride. He's a man in his prime, handsome by any measure, but an accident ruined his vision, and his future. Now, he travels with his dog, Bear, and sells beautiful handmade Valentine's cards. His big opportunity comes when he gets a chance to invest in the town's richest silver mine. There's only one catch: he has to be married first.
Who would marry a blind man with little to recommend him when there are plenty of hale and hearty men to go around?
Disclosure of Material Connection: Some of the links in the page above are "affiliate links." This means if you click on the link and purchase the item, I will receive an affiliate commission. I am disclosing this in accordance with the Federal Trade Commission's
16 CFR, Part 255
: "Guides Concerning the Use of Endorsements and Testimonials in Advertising."