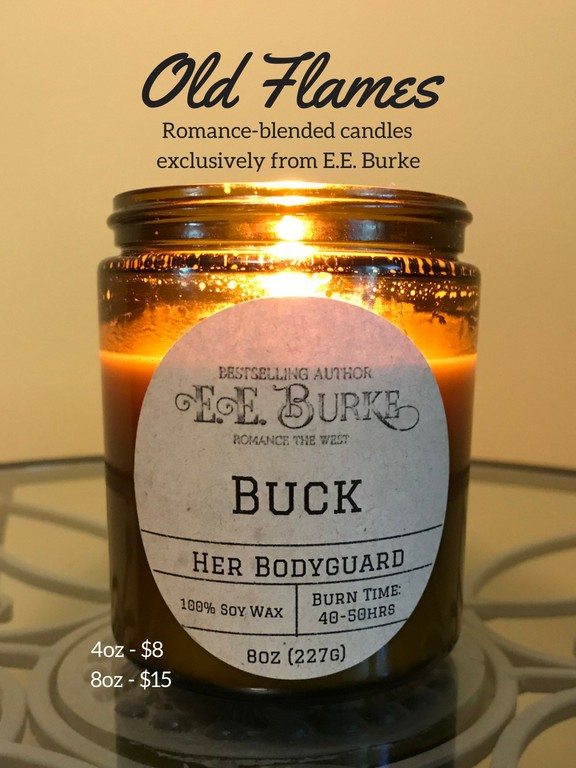 Old Flames are custom-scented candles inspired by characters created by E.E. Burke.
Find your favorite book boyfriend from the past, and discover the scents that inspire romance.
BUCK: the rugged outlaw-turned-protector in the novel, Her Bodyguard (Book 1 in the series, Steam! Romance and Rails). Top notes: Peppermint. Heart notes: Leather and oakmoss. Base notes: Black current.
WILD BILL: the ill-fated gambler featured in the short story Unexpected Calamity (part of Wild Deadwood Tales anthology) Top notes: Mahogany, blood orange, and red pepper. Heart notes: Clary sage and cognac. Base notes: Bourbon vanilla, amber, tonka bean, and sandalwood.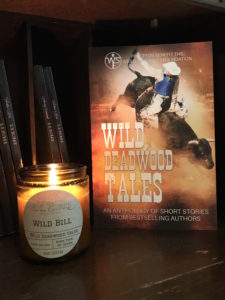 Candles are 100% soy-based. Burn time 40-50 hours.
I'll be selling "Old Flames" at the book fair during the Wild Deadwood Reads conference June 7-9 in Deadwood, SD.
Coming soon: I'll have an Etsy page where you can purchase the candles directly.
If you want to order candles now please send me an email at eeburke@eeburke.com and include which candle, the size, and quantity, as well as your mailing address. Right now I can only accept payments through Paypal. I will soon have other ways set up to take your money!
Candles that make a difference.
A portion of the purchase price goes to Anti-Slavery International to help end human trafficking and change the lives of slavery victims worldwide.
Candles custom-made by West End Candles.