The holidays bring people together and inspire romance. What better time for two bestselling authors to team up to bring you both!
This month, Amanda McIntyre and I are joining together to offer you a great price on our Christmas romances. For less than the cost of a cup of coffee, you can curl up by a crackling fire with Amanda's brand new release featuring an immigrant's first Christmas in America, and my #1 bestselling Christmas collection about a mail-order bride and a matchmaking experiment gone awry.
We're also offering readers the chance to win some great prizes in our special Christmas Romance Raffle. Our way of saying, "Thank you."
THE PROMISE by Amanda McIntyre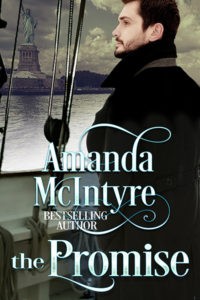 Brady McCormick made a promise to his young wife the day she died—to follow through with their plans to take their son to America and begin a new life in the land of opportunity. Now in New York, living in charity with a distant uncle, barely scraping by, Brady is unsure he will be able to uphold that promise, much less that he will ever be able to quell this loneliness eating him inside.
Saran Reichardt knows that she is unlike most women—headstrong, tenacious, she is dedicated to teaching, believing she has no need of a man to care for her, until an accidental encounter with a stormy-eyed Irish immigrant and his young son changes her perception of what need really is.
What inspired Amanda to write this story?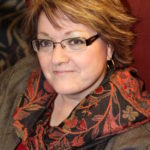 I've always had a passion for taking ordinary characters and placing them in extraordinary circumstances. Whether in my historical or my contemporary romance books, I love watching my characters become the heroes and heroines of their own stories.
In THE PROMISE, I stretched back to my own roots of a Scottish-Irish heritage—Black Irish, my mother called it—and thought of what hope and dreams those living outside America might have had. What would it have been like to sail thousands of miles to a strange land, to come into that bay and see Lady Liberty and read the words at her feet written in 1883 by a native New Yorker, Emma Lazarus.
"…Give me your tired, your poor, your huddled masses yearning to breathe free, the wretched refuse of your teeming shore. Send these, the homeless, tempest-tossed to me, I lift my lamp beside the golden door!"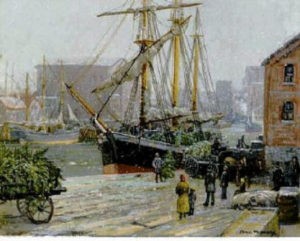 Inspired too, by the painting called The Christmas Ship, the story of a young Irish immigrant who'd made a promise to his dying wife to bring their son to America and start a new life began to take shape. Set at Christmas in New York, it follows the struggles of Brady and his son as they adjust to the new land, and the unconventional woman the two meet by fate on the day of their arrival.
AN AMERICAN MAIL-ORDER BRIDE CHRISTMAS COLLECTION includes two historical romances and a short story, filled with Christmas spirit and a special kind of magic.
Here's a video to whet your appetite.
[huge_it_video_player id="3″]
Along with books at special discounts, we're also offering you a chance to win a Kindle Fire and a Christmas stocking filled with some surprises. Enter the Rafflecopter below. (To leave a comment, scroll past the social media buttons and click on Comments.)
Our books revolve around three wishes and a promise. What wishes do you have this Christmas? Do you have any promises for the New Year?
From both of us to you and yours, we wish you a Merry Christmas and promise to bring you more romance in the coming year.