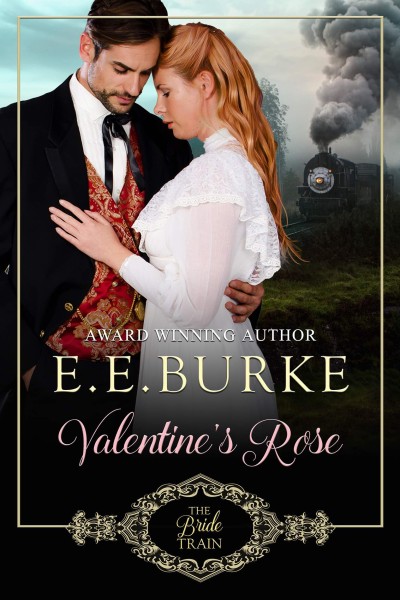 An English nobleman, an Irish laundress...only in America would Fate would be foolish enough to put them together.
About the Book
Valentine's Rose, Book 1 in the series, The Bride Train
One choice can change a life "for better, for worse."
Constantine Valentine, the second son of an English baron, is paying the price for a long series of impulsive, reckless decisions that ruined his life. Banished to America, he has but one goal–make his fortune so he can return home with his reputation repaired. Wedding a destitute Irish laundress isn't his first choice, but a strange twist of fate makes the hasty marriage the key to gaining riches.
Rose Muldoon, who grew up in a New York slum, has battled hardship, hunger and heartbreaking loss. Against impossible odds, she still trusts love—something her privileged husband has never experienced, and can't accept. She longs for home and family. He has no intention of staying in a marriage of convenience, not even for a beautiful woman who fires his blood and makes him yearn for what he doesn't have—or deserve.
But when the unforeseen happens, threatening everything Val holds dear, he must make a choice…
Journey west on the Bride Train and experience the thrill of unexpected love. 
VALENTINE'S ROSE is Book 1 in this exciting historical romance series inspired by true events. Sweetly passionate, filled with wit and warmth–don't miss these top-rated historical romances by award-winning author E.E. Burke. 
Buy Book 1 now and get on board
Disclosure of Material Connection: Some of the links in the page above are "affiliate links." This means if you click on the link and purchase the item, I will receive an affiliate commission. I am disclosing this in accordance with the Federal Trade Commission's
16 CFR, Part 255
: "Guides Concerning the Use of Endorsements and Testimonials in Advertising."